Home Front Simulation Starts in 2022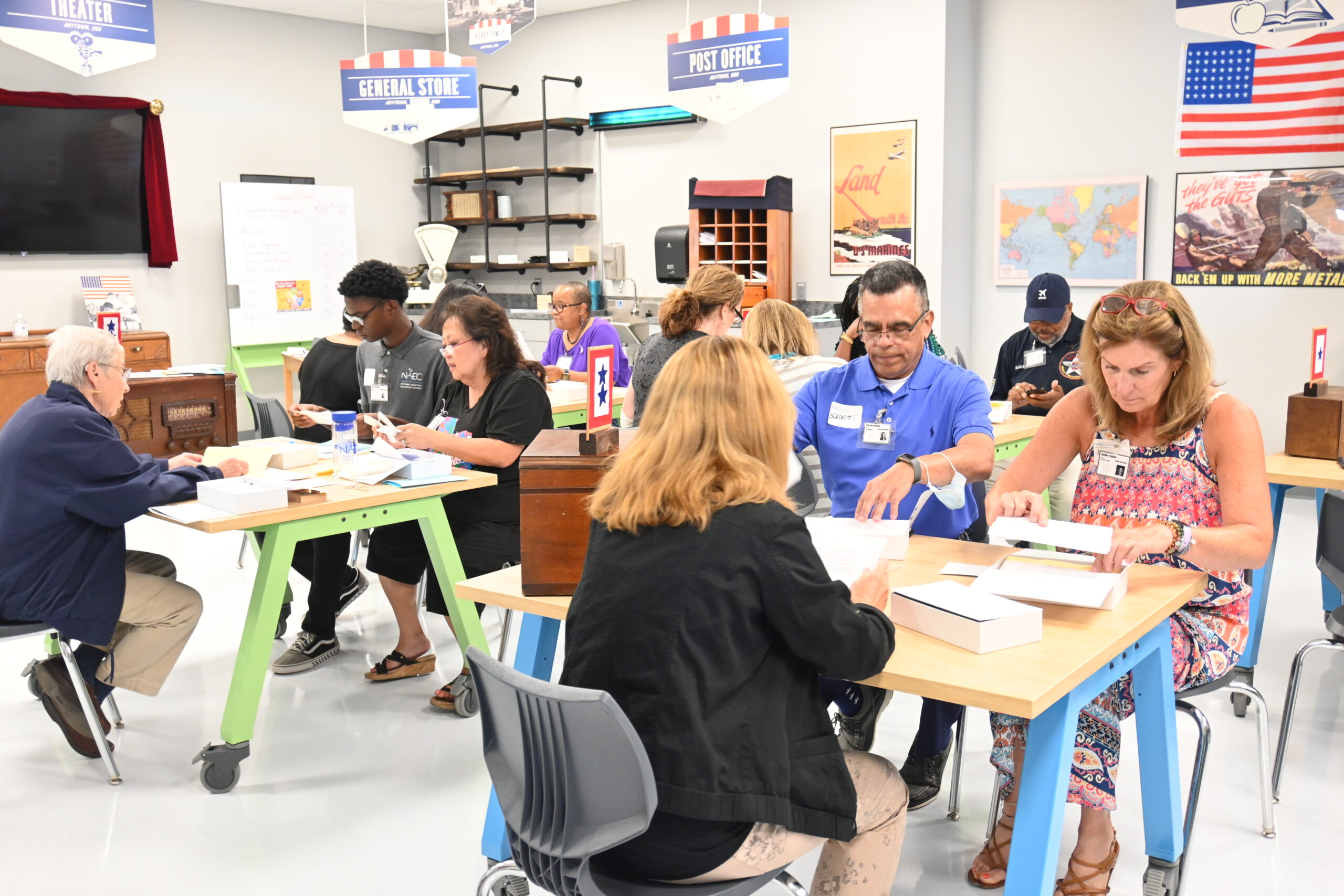 During this two and a half-hour simulation, participants are taken on a journey through the eyes of an individual who lives in Anytown, USA. Anytown is a community that represents all towns across the United States in that EVERYONE contributed to the Allied effort to win WWII.
Each participant is assigned a character and family. Participants have to work through the challenges of daily life while also figuring out how to support those who are fighting to keep them safe. Participants will have to ration food, find shelter, continue their education, and find employment.
All the characters are real ( or a compliation of serveral) historical figures from the United States in WWII. Letters received by Anytown, USA participants come from real people.
Home Front simulation blends history with science, math, reading, financial literacy, plus so much more! ( and is TEKS aligned)
Home Front simulation: Contact for Availability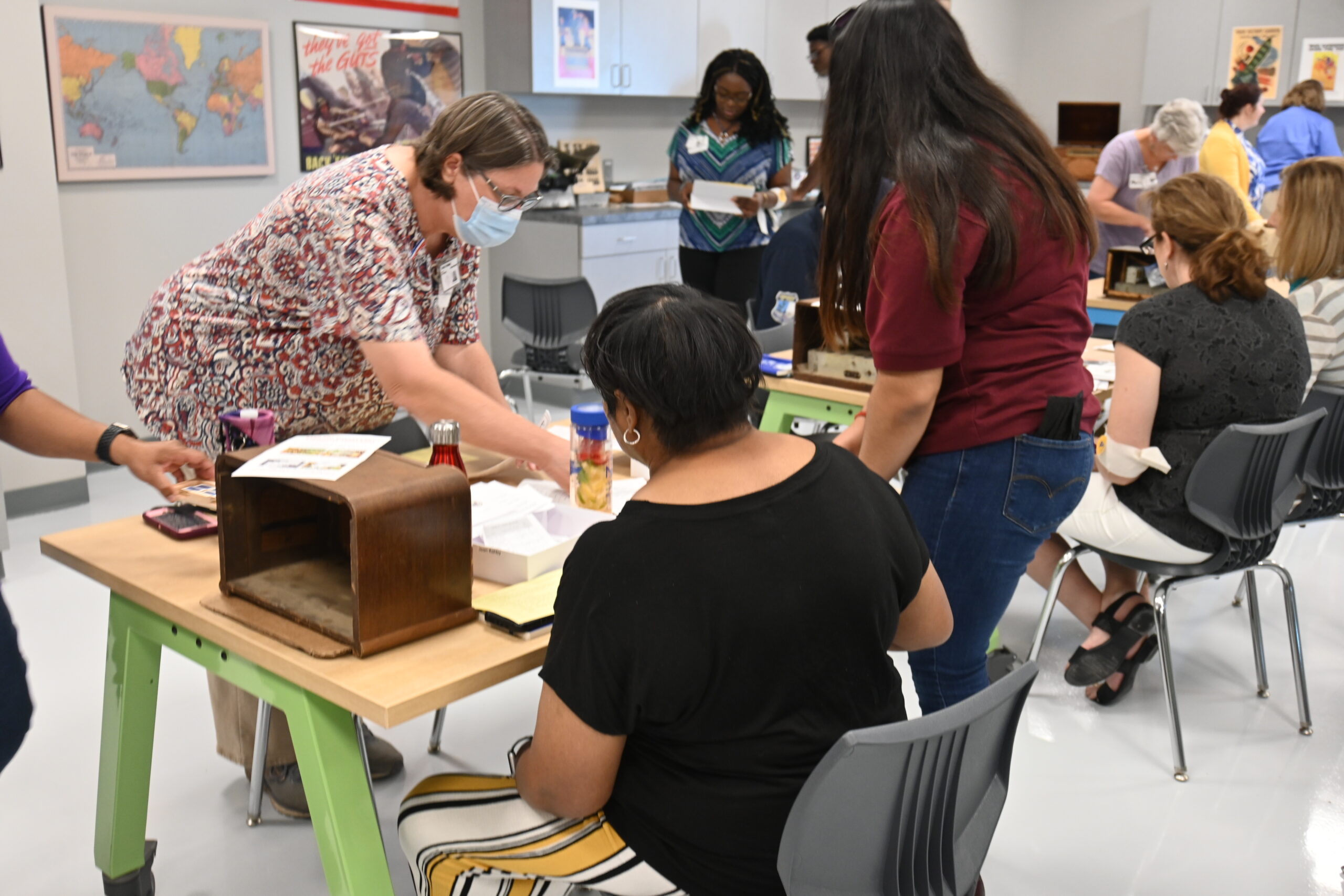 The Home Front Simulation will be offered throughout the year. Simulations will be limited to groups ie. (corporations, school groups, and teachers professional development.) *The Home Front is not available for individual purchase and is not included with your general admission ticket*.
Simulation registration will start early 2022