The Brig. Gen. Charles McGee and Don Hinz Theater is part of the self-guided tour and is included with admission. 
The theater features two compelling original short films. One tells the story of the Tuskegee Airmen, America's first African American pilots; the other shares the story of the Women Airforce Service Pilots (WASP), America's first female military pilots. Both groups overcame obstacles to be able to serve their country during World War II.
The theater is generously supported by the CAF Red Tail Sponsor Group, an affiliate of the CAF which is committed to educational outreach programs that use the inspirational story of the Tuskegee Airmen as a guide for strength of character and an inspiration to triumph over adversity.
The theater is named after two important figures in the CAF Rise Above: Red Tail experience. The late Brig. Gen. Charles McGee and devoted Commemorative Air Force member Donald E. Hinz. McGee was one of the last living members of the famed Tuskegee Airmen of World War II before passing away in early 2022. He was a distinguished three-war veteran who performed 409 combat missions and held many prominent roles in military leadership. His life experience serves as an inspiration to countless people of all ages, races, and abilities.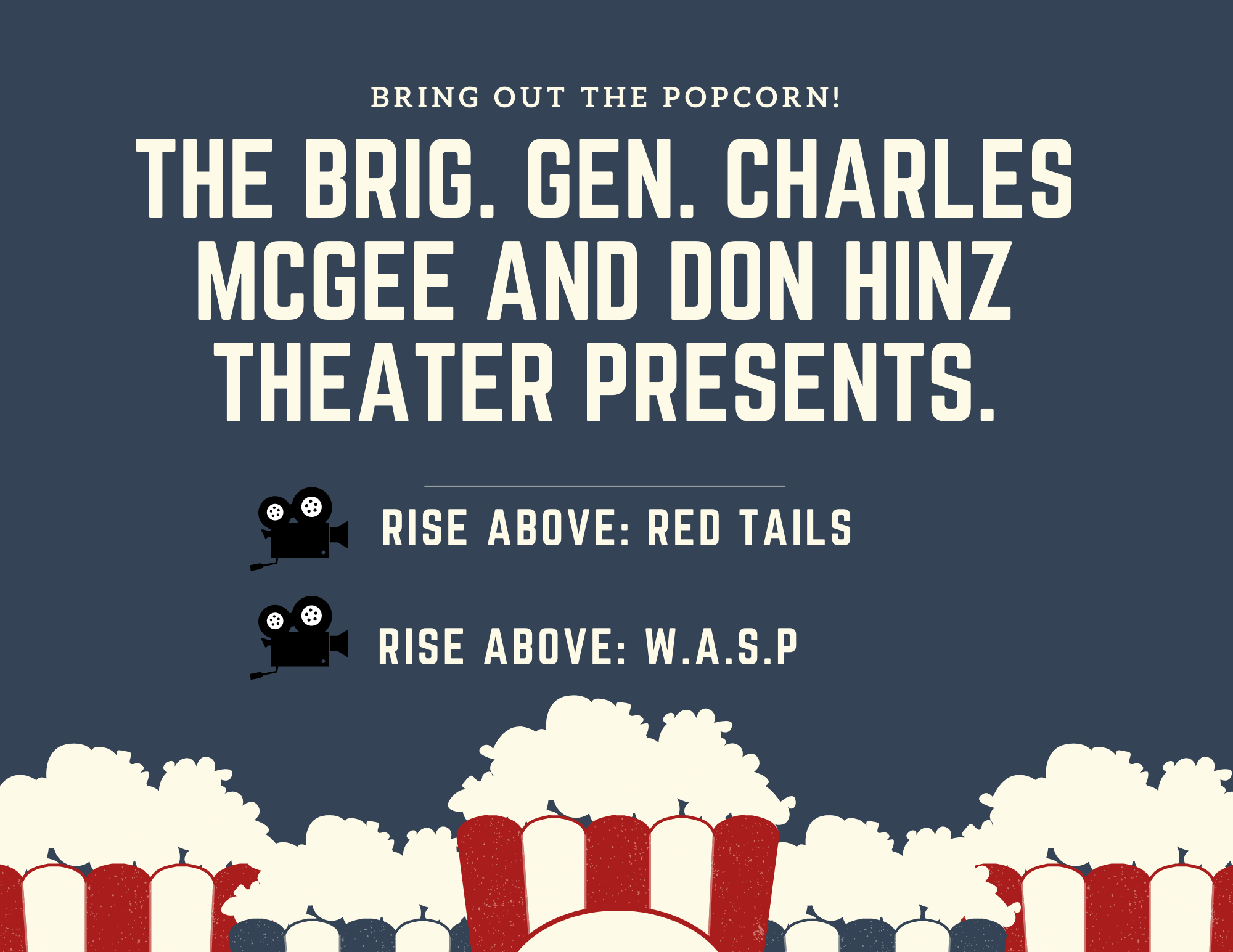 Rise Above: RedTail
10:00 AM
12:00 PM
2:00 PM
Rise Above: W.A.S.P