Become a Member of the NAEC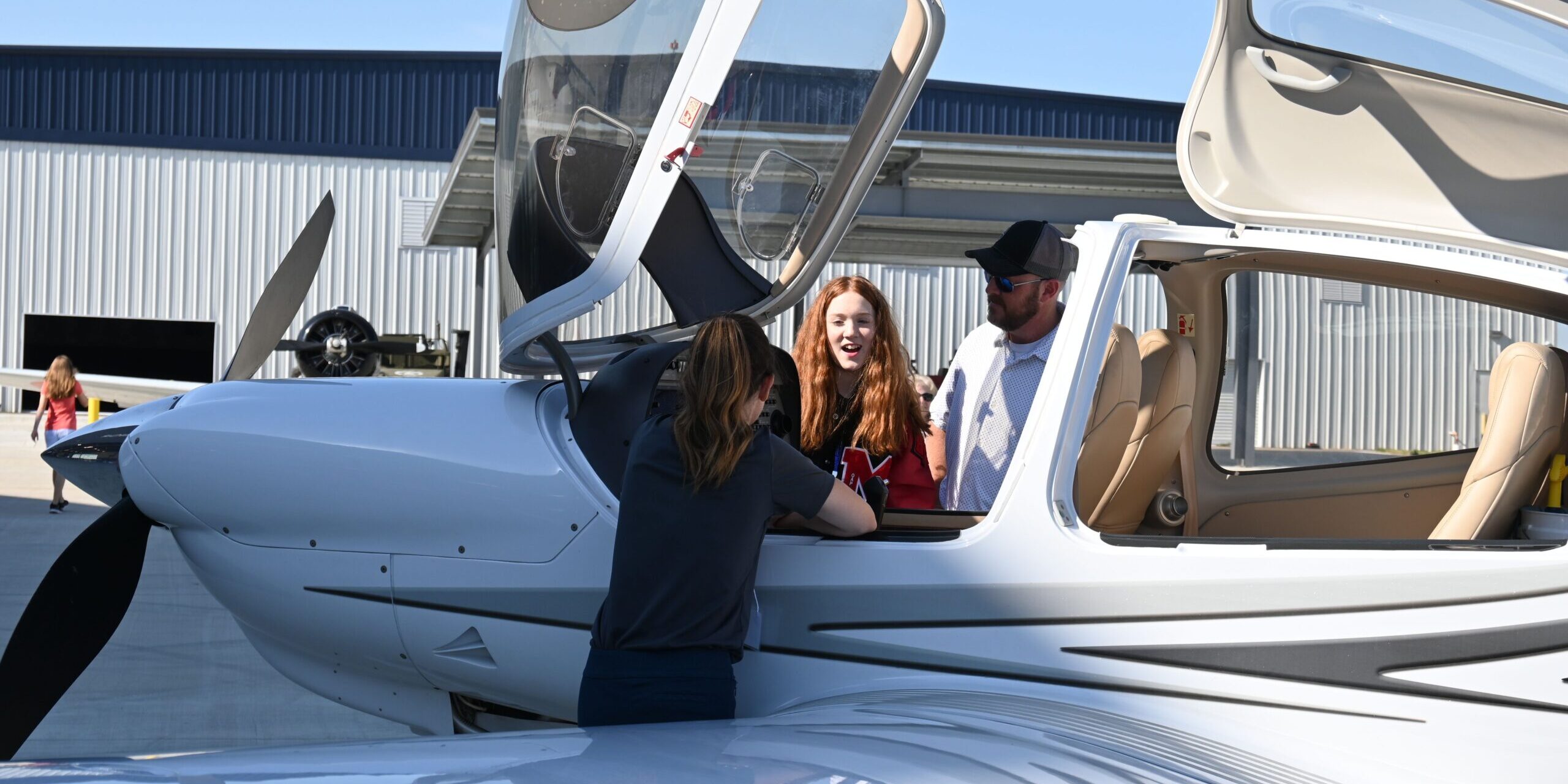 Join us to Get Closer, Delve Deeper and Soar Higher!
Membership in the Henry B. Tippie National Aviation Education Center (NAEC) provides an unparalleled opportunity to gain closer access to our special experiences and programs and help support the innovative work of the newest educational facility in Dallas.
The NAEC is the flagship of the American Airpower Heritage Museum, which was established by the Commemorative Air Force to oversee the care and exhibition of the artifacts in the CAF's collection, including the largest collection of WWII Nose Art in the world.
Today, the NAEC serves as the hub of the CAF's educational programming which focuses on hands-on experiential learning grounded in Science, Technology, Engineering, and Math (STEM).  Using our unparalleled access to flight, living history, and historical artifacts, the NAEC offers programming for all ages and backgrounds that is both educationally rigorous and engaging.
The mission of the NAEC is to Honor the Past, Empower the Future, which compliments the mission of the Commemorative Air Force to Educate, Inspire, and Honor. 
Consider joining as a Preservation Colonel or as a NAEC Champion to gain full access to the benefits of both organizations.