Learn more about some of the amazing things going on around our campus.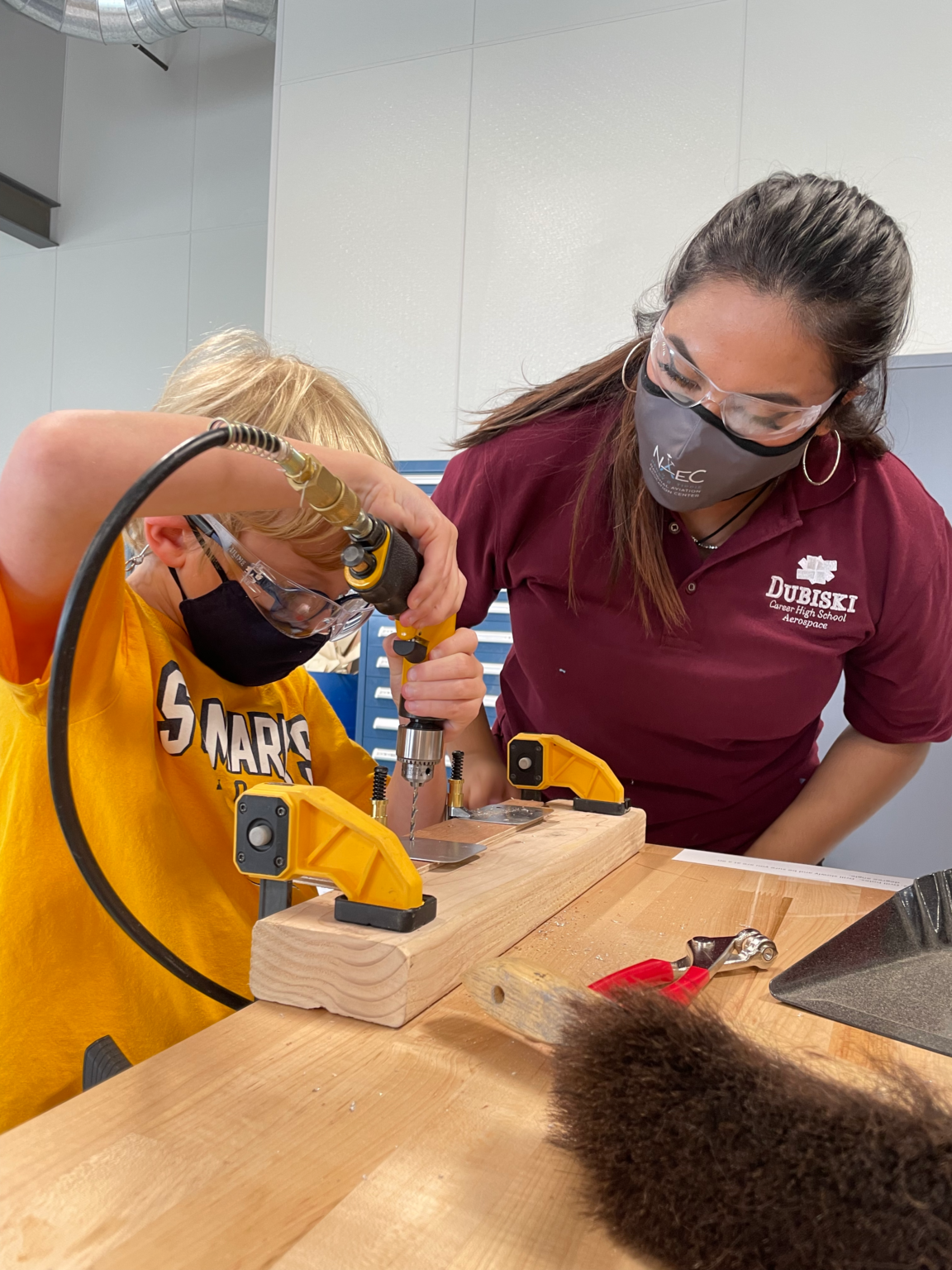 Register for Camp SOAR
Camp SOAR is a highly interactive and hands-on experience for rising 4th – 7th graders. Our camp's focus will revolve around four tracks of engagement that are interwoven by connecting the dots between the past generation to the challenges of today.
This camp truly reflects the NAEC mission to Honor the Past, Empower the Future by providing an experience your child won't be able to stop talking about.
Monday – Friday 9:00am – 4:00pm
Before Care 7:50am8:30am (additional cost)
After Care 4:00-5:30pm (additional cost)
June 20-24
July 11-15
July 18-22 (SOLD OUT) 
Upcoming Build Guild Classes
"Build an American Flag" with special guest instructor AJ Reyes from All Star Woodwerx
Saturday, June 18, 10:00am-12:00pm