Learn more about some of the amazing things going on around our campus.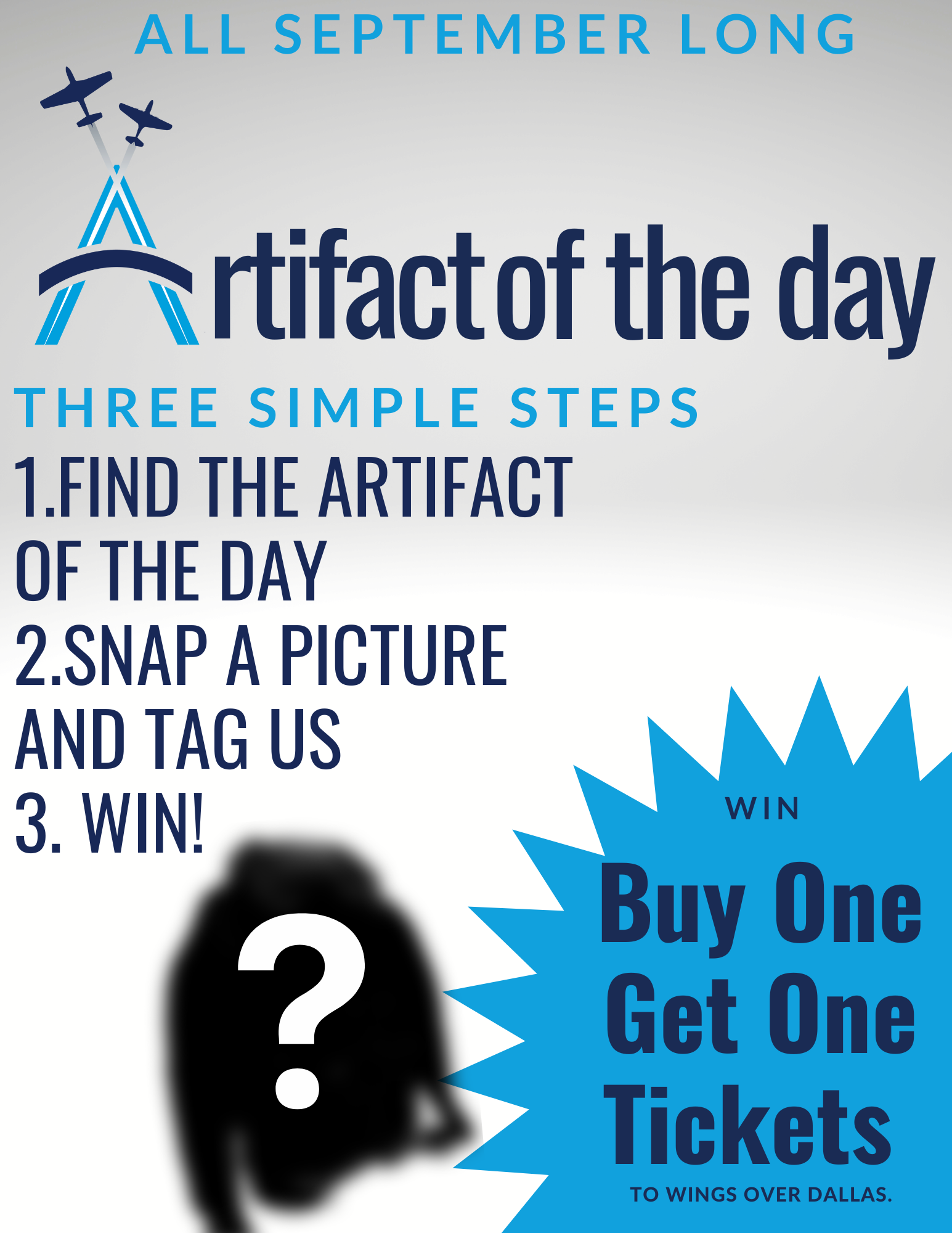 Artifact of the Day 
All September long, visit the Henry B. Tippie National Aviation Education Center and find the artifact of the day.
Take a picture, post it, and tag us on social media. Then receive a code for buy one get one ticket to Wings Over Dallas 2022.