The Commemorative Air Force (CAF) presents the CAF Wings Over Dallas WWII Airshow every fall.  During the airshow, the Education Department of the Commemorative Air Force (CAF) Henry B. Tippie National Aviation Education Center hosts a free experiential learning day.  This opportunity provides students of all ages engaging hands-on STEM and aviation-related activities in our student-centered Aviation Discovery Zone.
Education Day Registration is closed
Freqeuently Asked Questions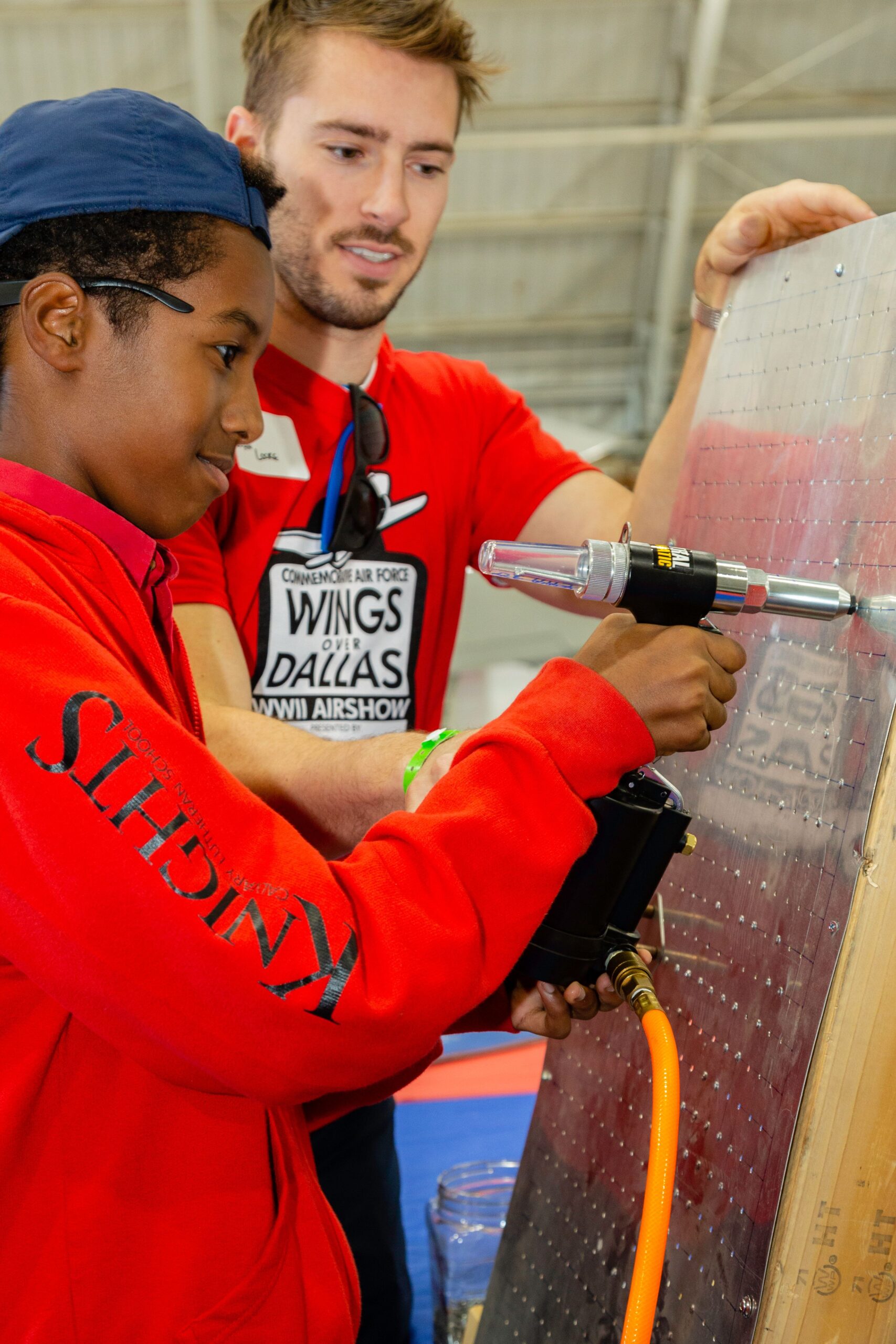 What is the Aviation Discovery Zone (ADZ)?
The Aviation Discovery Zone is a large hangar full of hands-on workstations where kids are DOING and LEARNING.  The aviation/STEM related workstations are kid friendly and age appropriate.
When is the ADZ open?
The ADZ is open Friday, Saturday, and Sunday during the airshow
Friday - is Education Day and school groups register to attend
Saturday and Sunday – is open to families and anyone else wishes to attend.  No registration is necessary for this.
How do I sign up?
Education Day Registration closes on October 15, 2022
What does it cost?
Friday – there is no cost for students.  One free adult ticket is provided for each group of 10 students.  Additional adult tickets may be purchased online or at the gate.
What is the Schedule?
*Details about the air show and ADZ schedule will be available in September*
Want to Volunteer?
Sign up Here