How long is A is for Aerospace?
We recommend 2 hours to complete all the stations.  You can skip some stations if necessary to accommodate your transportation schedule.
What time is the program?
9:30AM – 11:30AM and 12:30PM – 2:30PM
What age child is this appropriate for?
Prek – 2nd grade
When can we attend?
A is for Aerospace is available over a 2-3 week period each Fall & Spring.  Sign up here to be the first to know when the season is open for registrations!  (use the same registration link as the HF)
What will the adults do?
A 22:2 ratio student to teacher ratio is required.
They will stay with their group/class as they rotate around to the different workstations.  They should be mindful of where students are in our working hangar and assist as needed at the workstations.  There are a few workstations that teachers will lead as they follow the posted instructions.  Teachers and assistants just might have more fun than their kids 
Additional volunteers are needed to assist in running workstations (these volunteers will stay at one workstation while classes rotate around the event).
*Discounts are available for bringing additional volunteers*
Can we make special arrangements?
This event can be customized to meet your school's needs

Frequently Asked Questions
Our focus is on Science, Technology, Engineering and Math (STEM) learning, and is an introduction to careers in Aerospace. 
Yes! Depending on the length of time you can choose from up to 15 stations to participate.
Yes, we can accommodate up to 250 students per 2-hour session.  We run 2 sessions a day, morning, and afternoon.
250 students (large groups with over 250 students will require more than one session.)
You can combine your group with others.   You will still be able to stay together as a class.
A is for Aerospace is inclusive with wheelchair accessibility in all locations. Please note that it is an active setting and can be very loud.
Yes!  Having additional volunteers can earn you a discount.  Volunteers can be anyone ages 12 – 104 and will assist or lead many of the activity workstations.  The NAEC is a non-profit with a small staff and rely on volunteers to assist in delivering programs.  Volunteers will need to arrive 30 minutes before the students, so they receive a brief training and have time to learn about their assigned workstation activity.
We give a $10 per volunteer discount.  (Up to 20 per session)
Preregistration for this discount must be done at least 2 weeks before the fieldtrip.                       
Volunteer names will need to be submitted in advance.
Volunteers will:
• Arrive 30 minutes before the program begins to receive brief training
• Sign in when they arrive
• Be assigned an activity help run the workstation
• Work with all the children attending that session
Please note:  Volunteers are in addition to the classroom teacher and/or aide that will rotate with their students.
Two-hour experience, numerous make & takes for students, and a quality exposure to careers in aerospace.
A deposit is required within 30 days of making the reservation. Balance is due upon arrival. Credit cards, cash, or institutional checks (payable to "National Aviation Education Center") are accepted at the ticket gate.  We do not accept Purchase Orders.
All schedule and attendance changes must be made no later than three weeks before your visit. If you need to reschedule or cancel your reservation, you must contact the Education Department at btownsend@cafhq.org at least three weeks before your scheduled visit in order for your payment to be applied to a new visit date.
No, personal items will need to be left on the bus.  Teachers and aids can carry bags.
There are no places onsite to purchase food or drinks. However, advanced arrangements can be made to provide seating when bringing your own sack lunches
Yes, we have several areas to accommodate buses.
The teacher will need to bring the final payment and knowledge of who cannot be photographed.
We suggest you have a method to easily identify students (example: names taped on the back of their shirt, etc.)  Bring a device to take pictures!
The hangar is heated but not air conditioned.  All attendees should be dressed in comfortable, closed-toed shoes and layers for comfor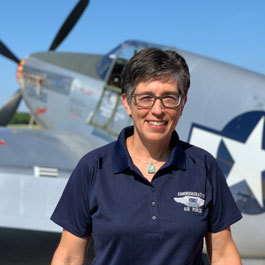 Interim VP of Education
Brenda Townsend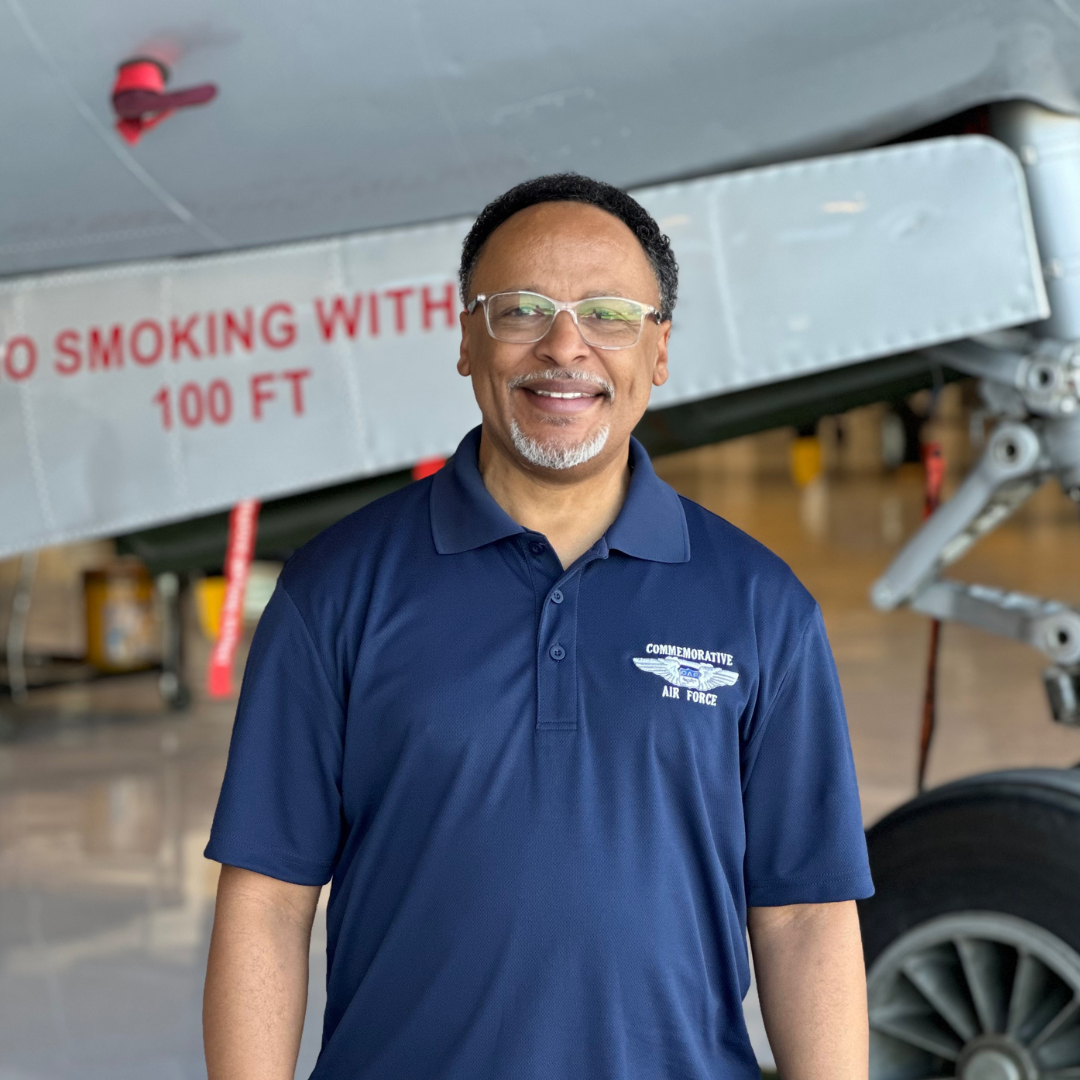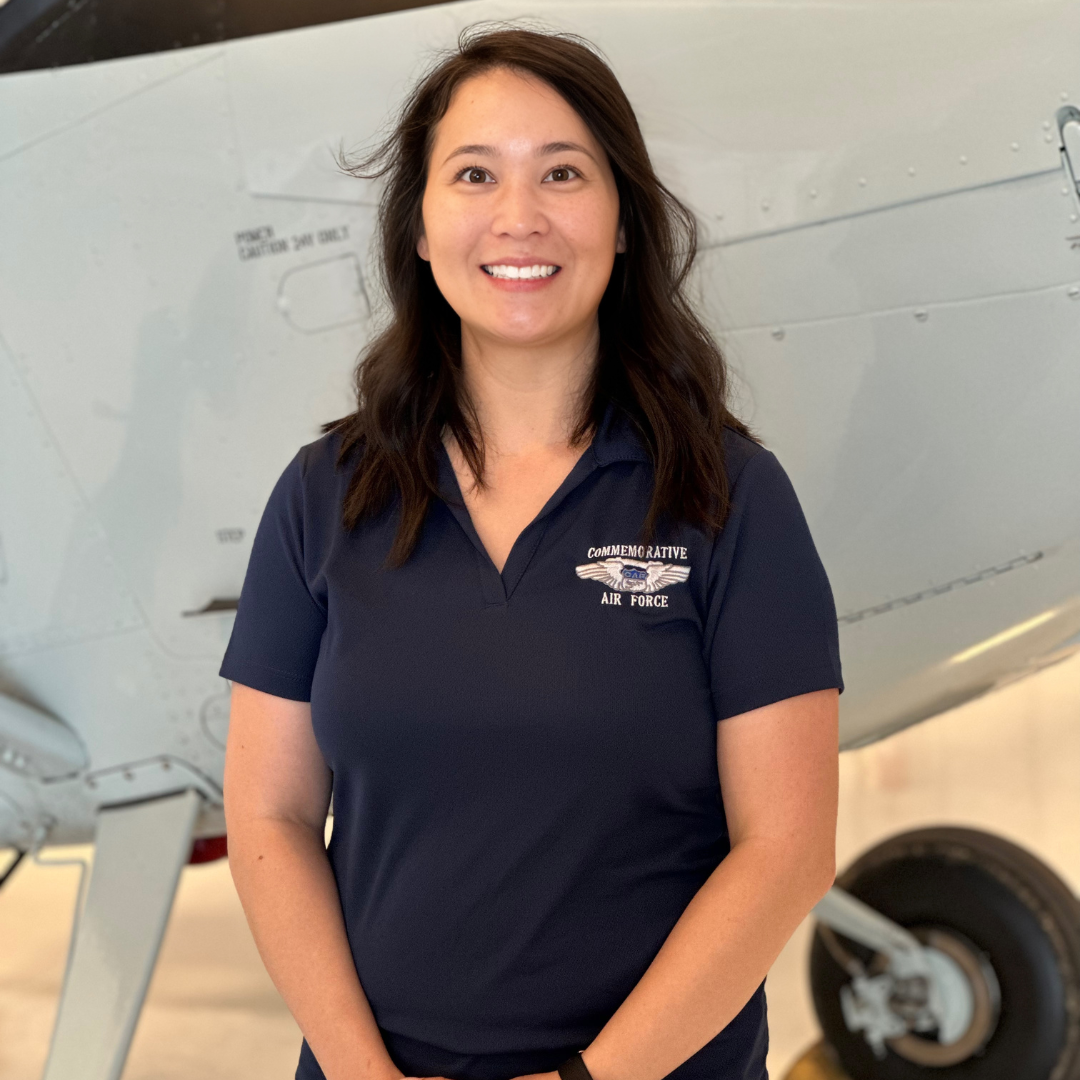 NAEC Educator
Brittny Jordan